Welcome to Sky Parti Poodle Album! I am very proud of my Babies, and I hope that you enjoy looking at the photos. If you are interested in owning one of them, please call: 1(406)232-1778, or e-mail Sharon: tpups@locallink.net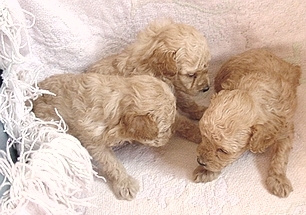 Sugar's Champagne Pups!
6 weeks old, 2 males, 1 fem. $750.00 apiece. Weights than 1# each!